Insights
Scale fraud decisioning.
Empower risk teams with a more complete sense of the risk of incoming applications based on input details. Then make precise decisions based on purpose-built signals.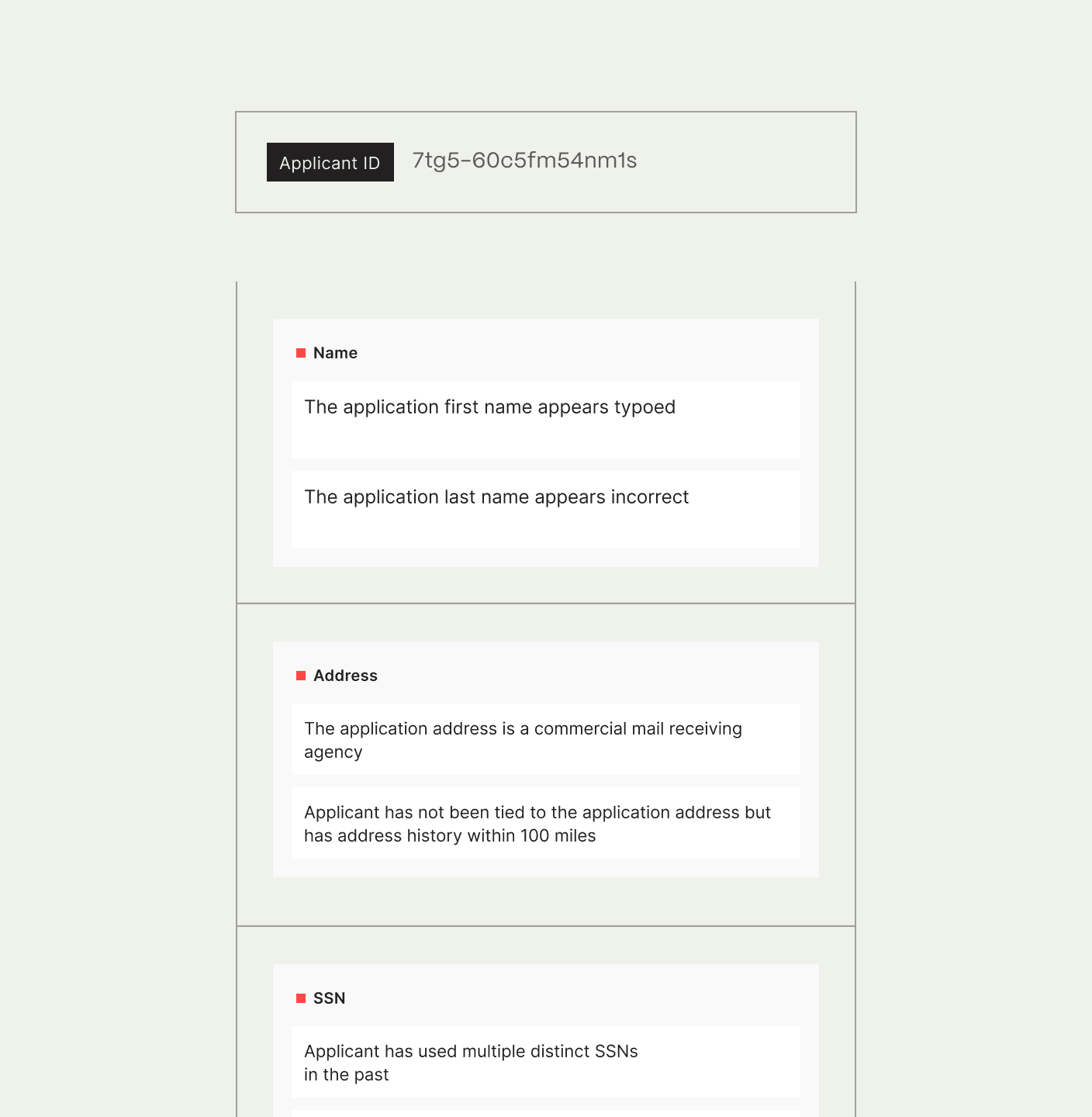 Applications
Shine a spotlight on fraud.
Stay in control of manual review and case escalation based on your risk tolerance, compliance needs and business policies. Understand application anomalies with real-time signals that inform your review strategies.
Policy strategies
Create a smart system for spotting fraud.
Integrate strong indicators of fraud into decisioning policies. Distinguish non-risky or neutral indicators to help genuine customers onboard faster.
SentiLink has allowed us to increase protection for our members and streamline our onboarding process while also providing economic efficiencies. Their team has been incredibly responsive and supportive—a true partner to us at Current.
01.
Surface actionable insights
Enhanced explainability helps manual review teams distinguish non-risky indicators from true instances of fraud based on incoming PII.
02.
Streamline applications
Add clear fraud signals into your decisioning flow and get detailed responses when alerted to high-risk applications.
03.
Use Insights from our fraud experts
Access additional Insights (like detailed descriptions and clear explanations) based on the expertise of our Fraud Intelligence Team.
Learn more about Insights.
Next up
Access powerful tools with sophisticated data insights.
Facets
Up-level identity fraud models
Enhance models with attributes built on identity, fraud and risk intelligence.